12+ Onyx Kitchen Backsplash
ID# 91702 | Houzz.com – Credit | © Sheri Kesten Design
---
Contemporary Kitchen White onyx Backlit Full Slab Backsplash
With the full slab of onyx backsplash and the lighting, the space look luxurious and airiness. Loved the cool tone of brown for the base cabinetry. The onyx countertop and onyx backsplash make this kitchen indispensable!
ID# 91701 | Houzz.com – Credit | Form Collective | © Janis Nicolay
---
Contemporary Kitchen Green Onyx Slab Full Backsplash
The green onyx backsplash and gray-silver contrast level up the quality of this white kitchen. We also loved how the warm color of wooden cabinetry took away the coolness of gray tones.
ID# 91703 | Houzz.com – Credit | © Bridgemont Properties Inc.
---
Transitional Kitchen White Kitchen 3×6 Gold Onyx Backsplash Tile
Is there a better way to make you feel luxurious without the contrast of white and gold? This would be an alternative for the ones who would like to keep it classy with touch of gold luxurious onyx kitchen backsplash idea!
Natural Stone Mosaic Tiles
ID# 91712 | Houzz.com – Credit | © HomeTech Renovations, Inc.
---
Traditional Kitchen Brown Cabinets 3×6 Red Onyx Backsplash Tile
Almost a monotonous look with the onyx red backsplash tile and the brown cabinetry! It would be a great option who loves the traditional look but make a twist going with red onyx backsplash.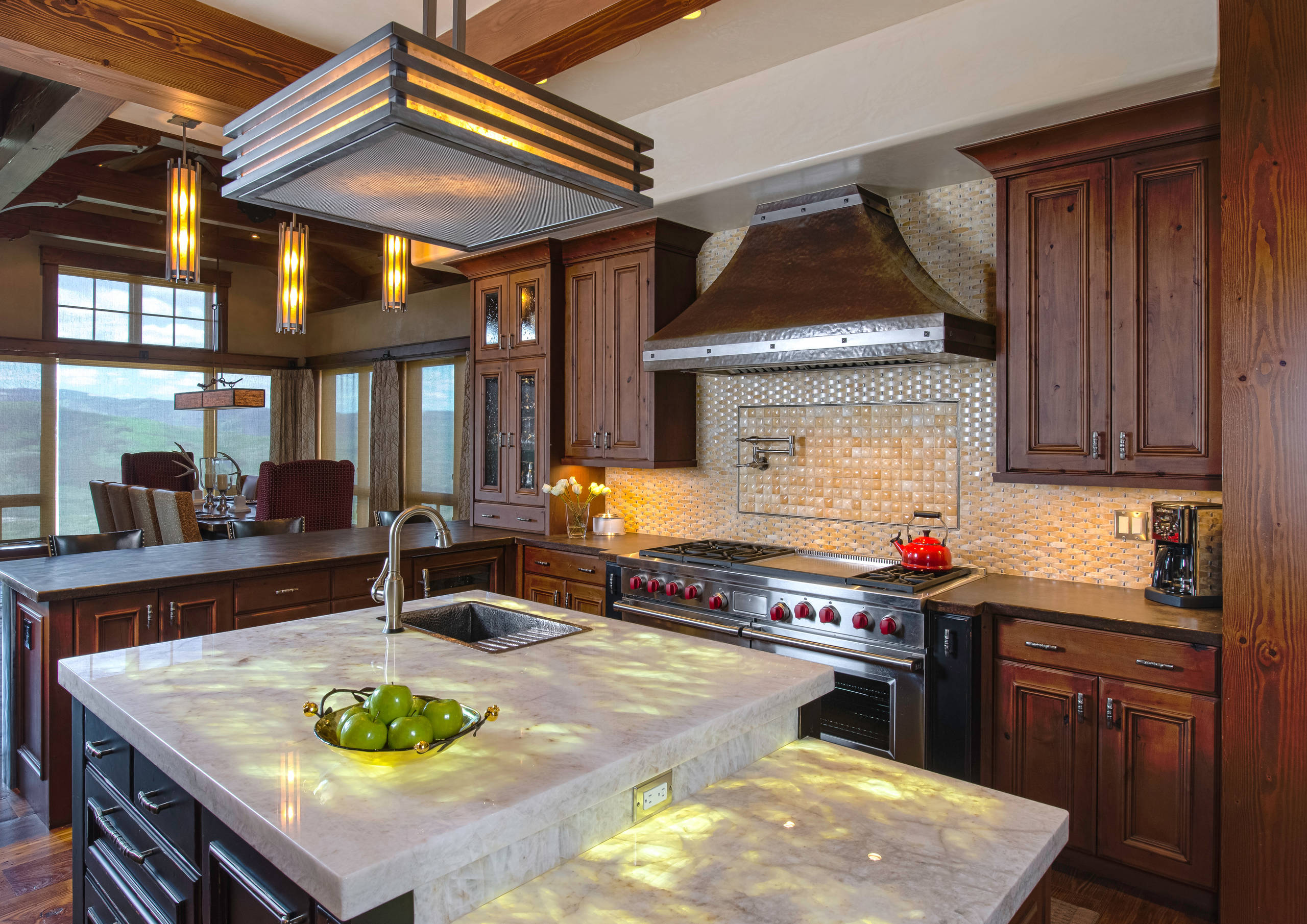 ID# 91708
---
Rustic Kitchen Brown Cabinet Onyx Countertop Gold Onyx Backsplash
Gorgeous rustic kitchen with gold onyx backsplash throws us back in time! Love the the idea of keeping the material same ,but cutting and creating different patterns for the cooker hood!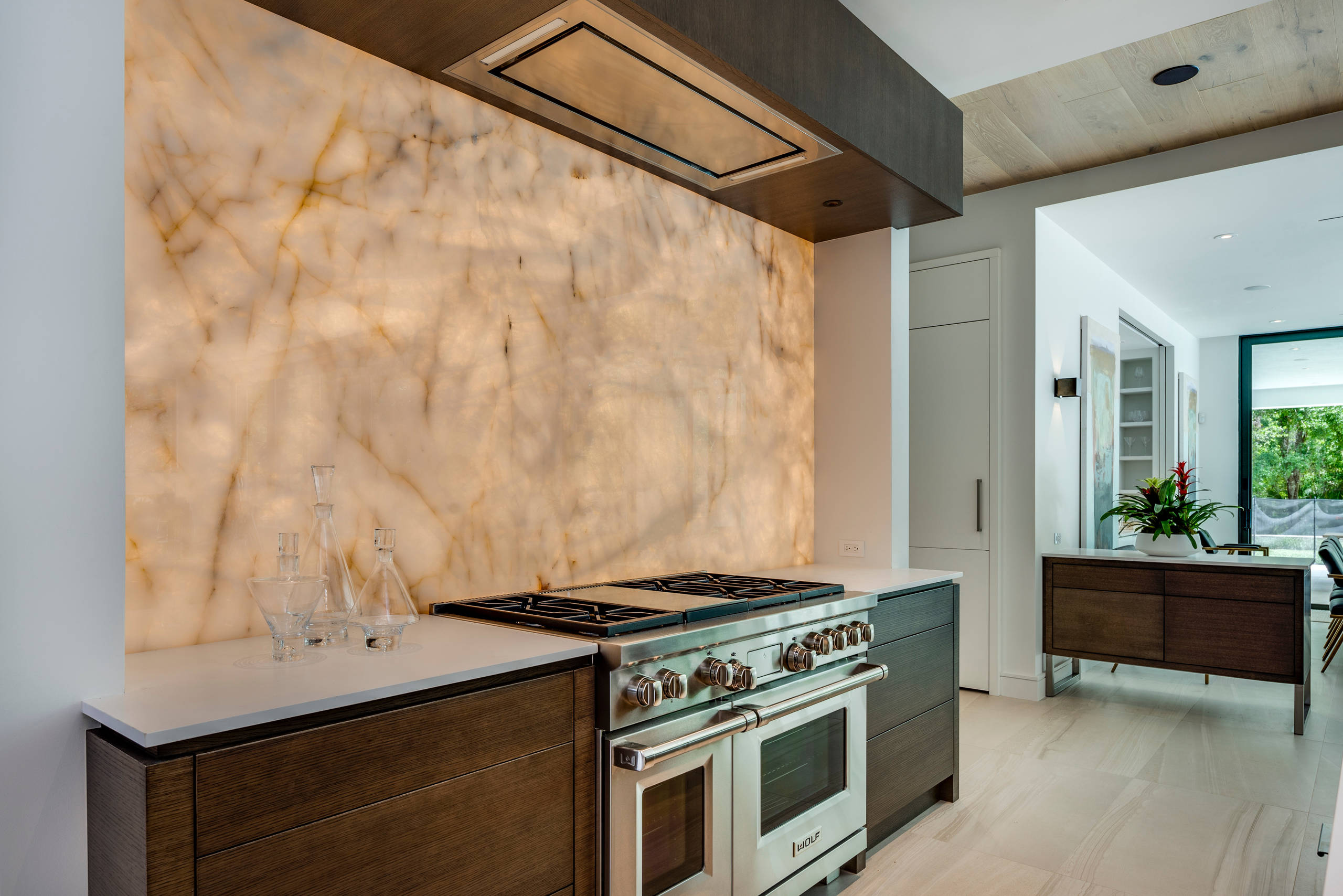 ID# 91704
---
Contemporary Kitchen White Onyx Backlit Full Backsplash
Love the modern look of dark brown cabinetry and white full slab onyx backsplash! Onyx is a magic with the lighting! The slab and the cooker hood give an airiness to the space! The cooking won't be boring again!
ID# 91709 | Houzz.com – Credit | © Marble Yard Granite
---
Cashmere White Granite Countertop 3×6 White Onyx Kitchen Backsplash
What a harmony of the granite & onyx! The white onyx is as beautiful as the cashmere white granite countertop! With a touch of silver and black appliances, it is all classic and fresh!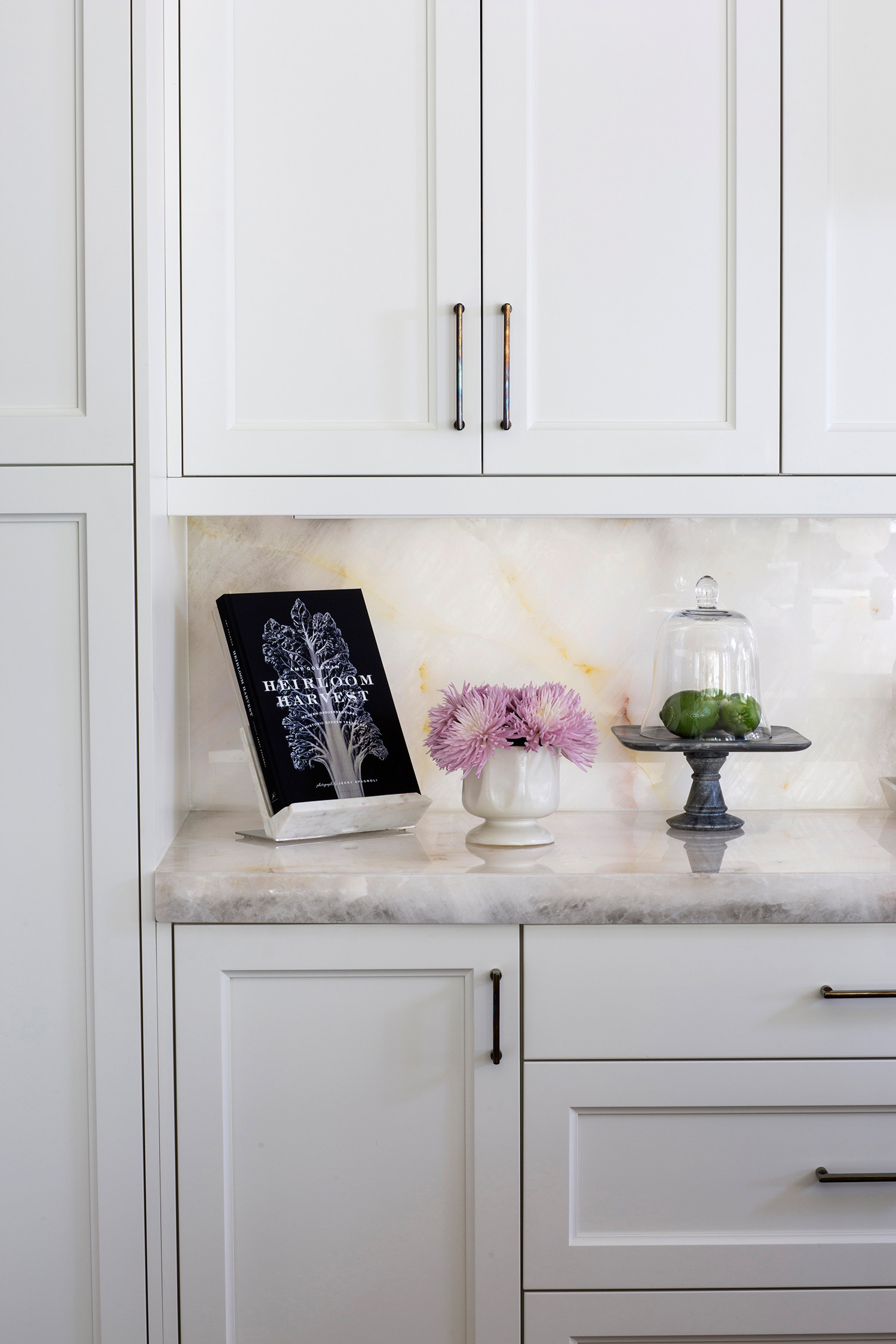 ID# 91707
---
Transitional White Kitchen Full Wall Onyx Backsplash
The idea of keeping the countertop and backsplash onyx gave this kitchen a dimension. The texture differences between two whites of cabinets and tiles take the monotonous effect away!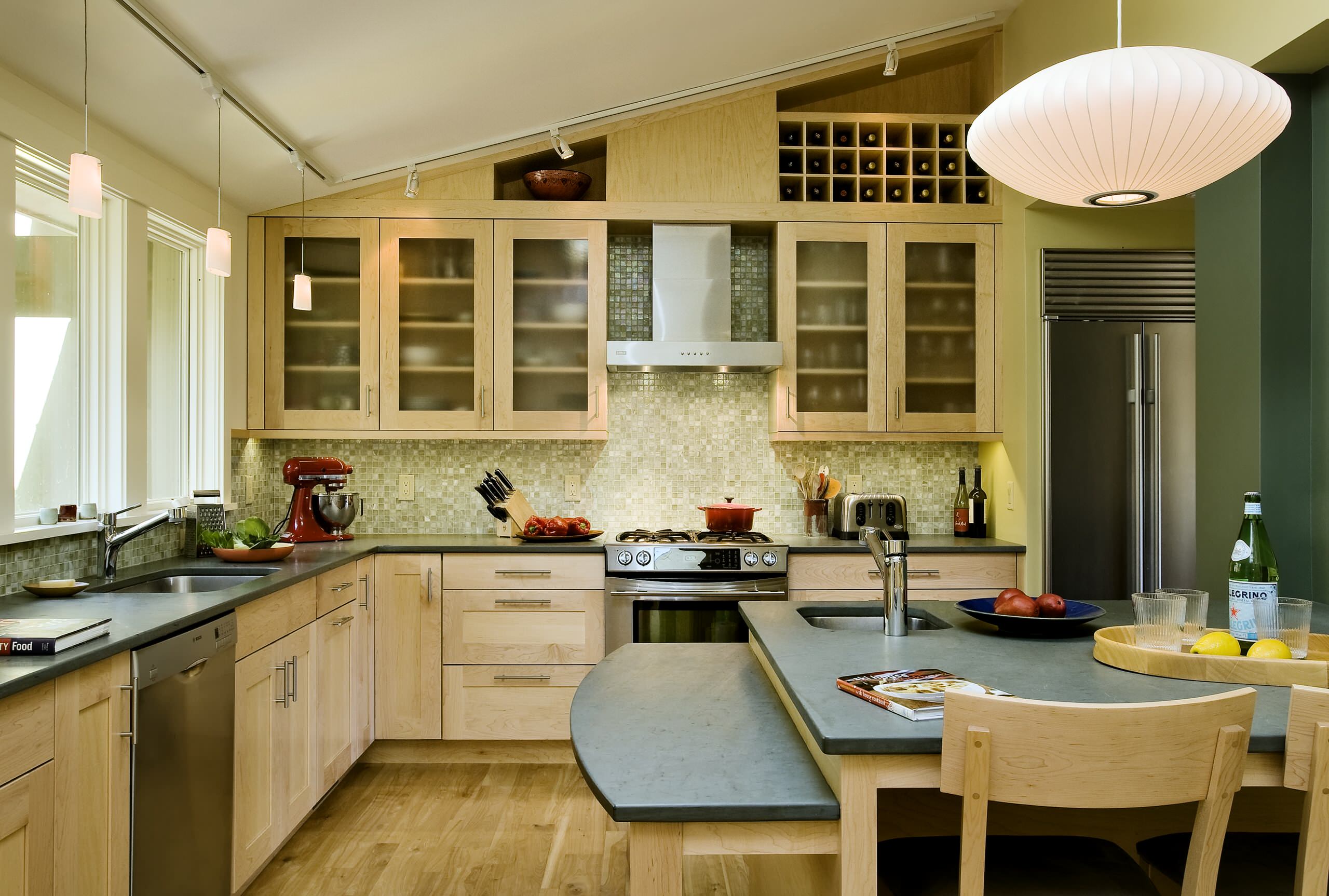 ID# 91705
---
Contemporary Kitchen White Onyx Mosaic Kitchen Backsplash
If you want to keep the modern and nostalgic look in your kitchen, there is no other way than having Onyx Mosaic backsplash tiles! Love the harmony of wooden cabinetry and white onyx tiles!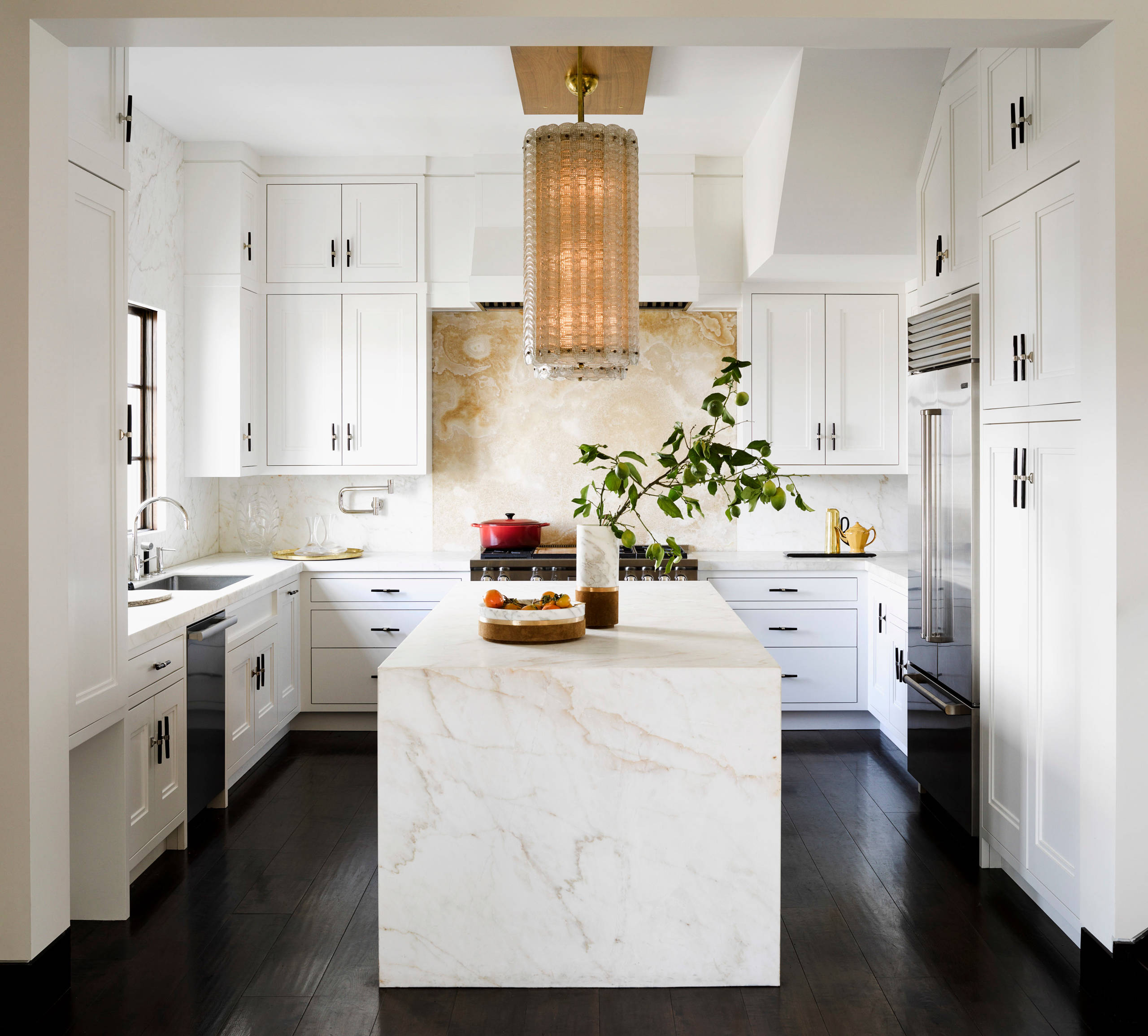 ID# 91710 | Houzz.com – Credit | Mason Miller Architect | © Douglas Friedman
---
Transitional Kitchen Full Wall Gold Onyx Backsplash
The inset cabinetry and this all over marble and onyx backsplash look stole our hearts! Full slab onyx and full slab kitchen countertop for the island made this space luxurious!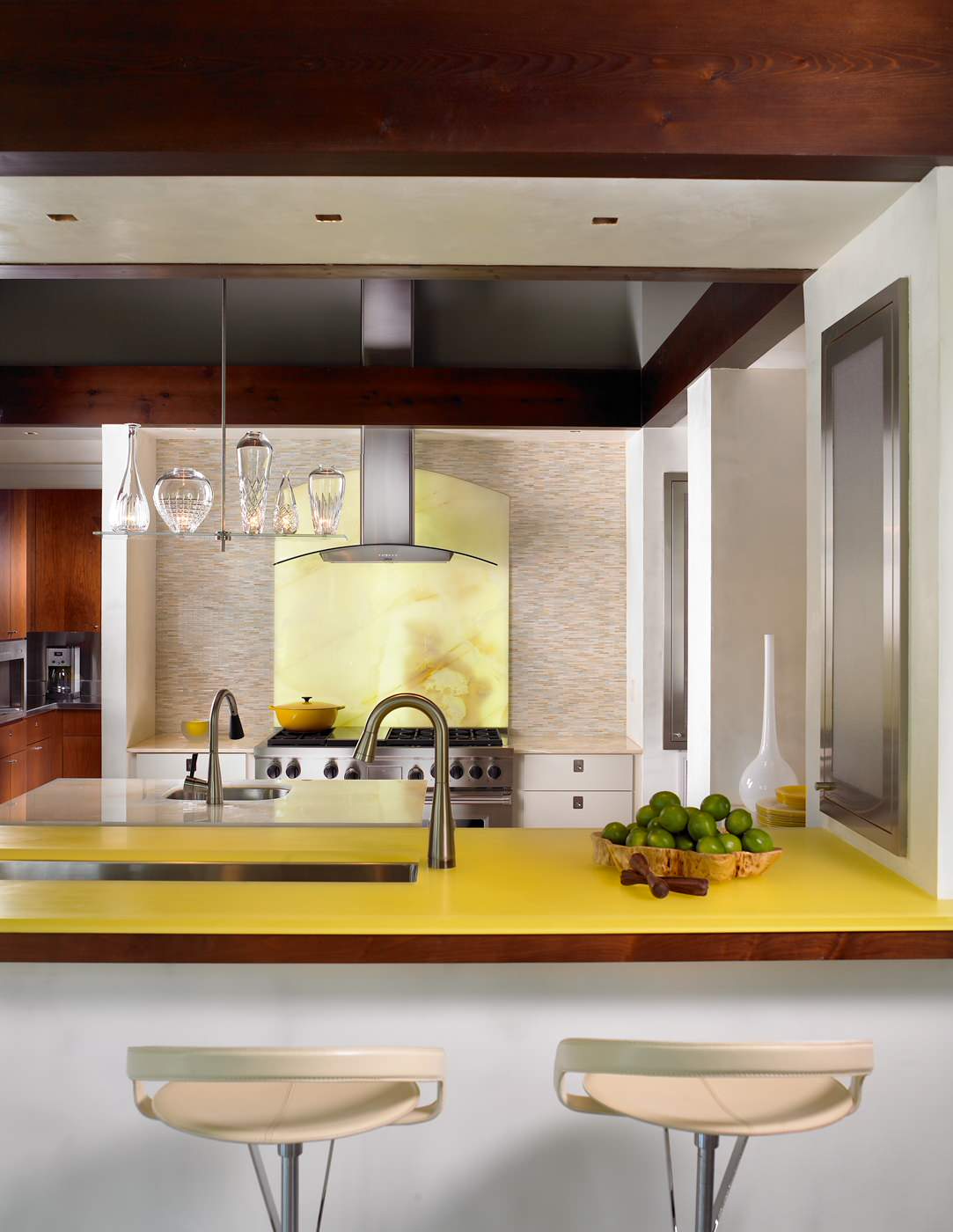 ID# 91711
---
Contemporary Kitchen Yellow Glass Countertop Backlit Gold Onyx Backsplash
Haven't seen a glass yellow countertop in a that beautifully designed way! Love the harmony of the yellow countertop and onyx yellow backsplash! Also the lighting design is unique which fits perfectly into this contemporary kitchen.
Onyx Kitchen Backsplash
Onyx stone tile backsplashes are unique and timeless and installing them in your kitchen can help create a luxurious and unique look which is at the same time easy to maintain and clean. Onyx is highly preferred especially when it comes to the kitchen backsplashes.
Onyx backsplash is unique and rare
Compared to many other luxurious materials, onyx is one of the rarest natural stones that you can use for your backsplash project. It comes in large colors and patterns variations which you will find to be perfect for complete-slab applications.
There are various ideas that you can implement for your space above the vanities and counters, transforming a dull and uninteresting look into something more exotic and valuable. Onyx backsplash will without a doubt help you create a spectacular masterpiece on the wall of your luxurious kitchen and bathroom.
Onyx is available in a number of colors from which you can choose from depending with your kitchen theme and one of the best things with these tiles is that that they can easily combine well with almost every other cabinet and countertop installations that you choose.
Enjoy the translucent properties of onyx backsplash
If you value beauty, then onyx will be a great material to use for your backsplash ideas. The popularity of this stone has been on the rise over the years and especially due to its beautiful translucent features which work well to inject some beauty when the stone is exposed to light.
Choose the color of choice for onyx backsplash
As aforementioned, onyx tiles are available in a host of colors and also come with flecks which help them look unique and appealing. You can choose an onyx backsplash that is either greenish with metallic veins and flecks. To get the most appropriate color however, you might need to inspect it under a flood of light in order to help determine its actual natural color.
With a wide selection of onyx backsplash tiles, you can easily choose the best color to set the tone of your kitchen to complement with other installations for a more natural outlook.