23+ Flower Mosaic Backsplash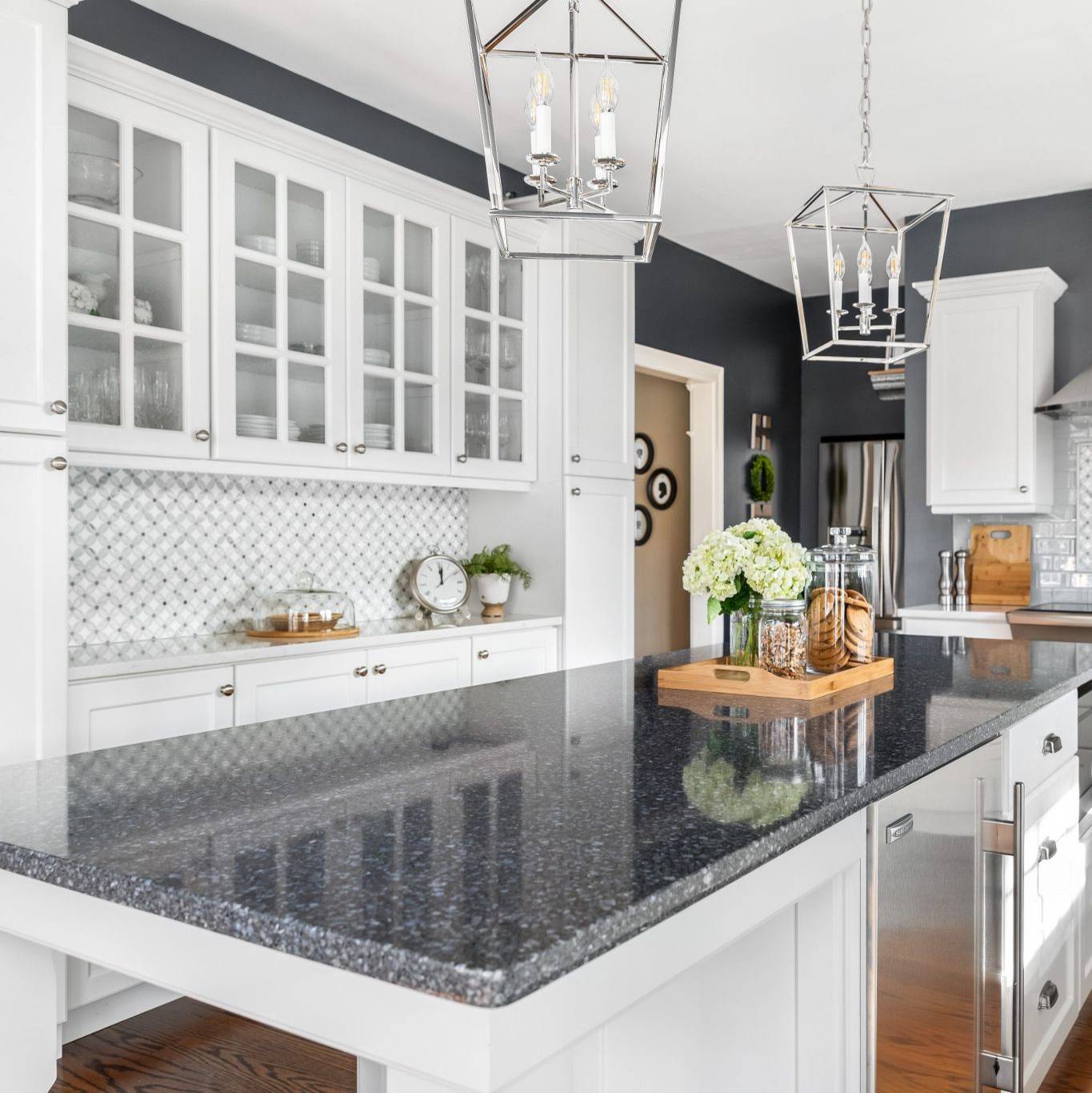 ---
Blue Pearl countertop white cabinets
White and gray contrast kitchen design with marble mosaic kitchen backsplash tile.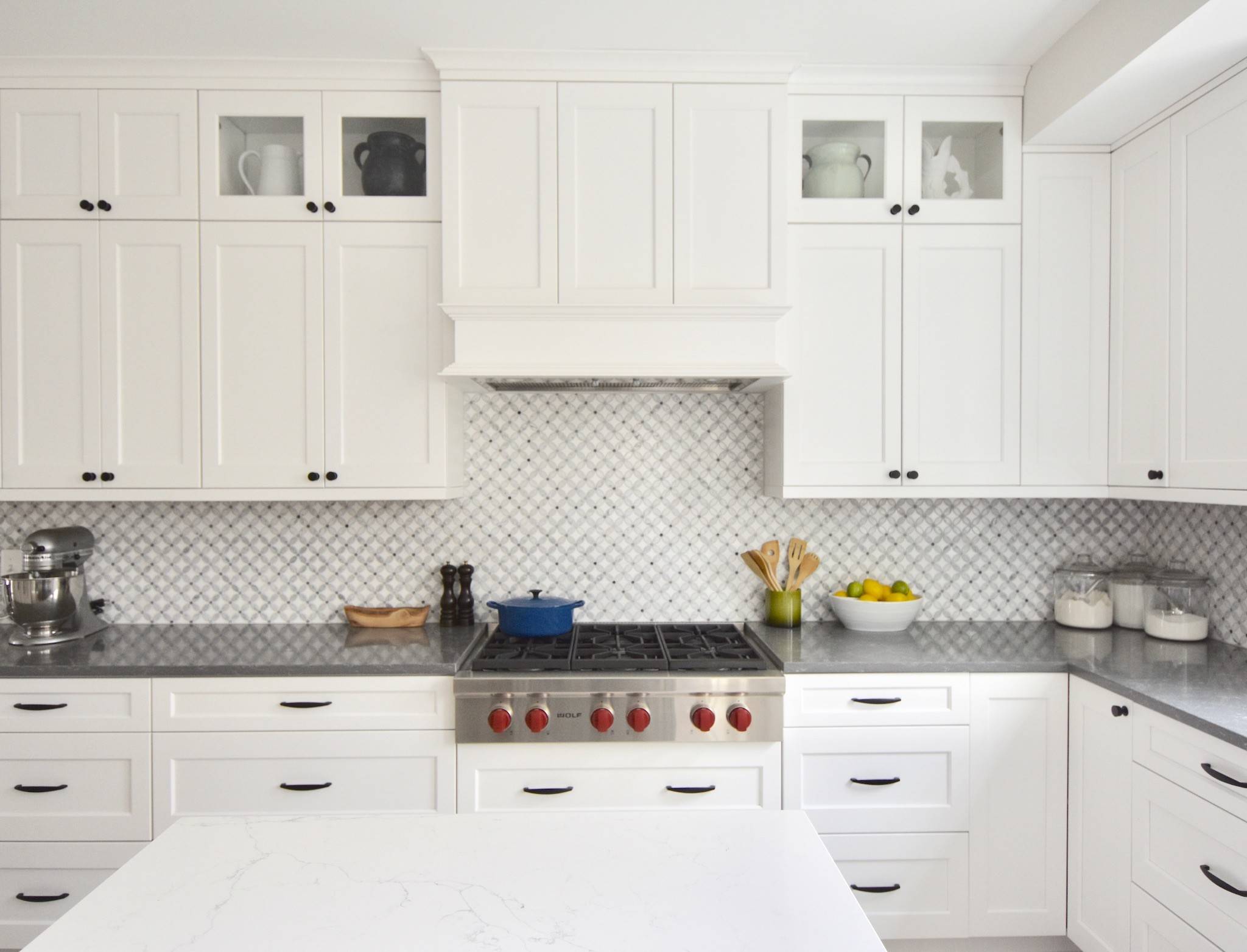 ---
White kitchen cabinets gray countertop
Gray countertop made a contrast with white kitchen cabinets, quartz kitchen island with flower mosaic tile backsplash ideas.
Unique Flower Pattern Marble Mosaic Tile
This marble mosaic pattern comes with 3 different marbles. White Thassos marble, carrier marble & few blue color marble dots.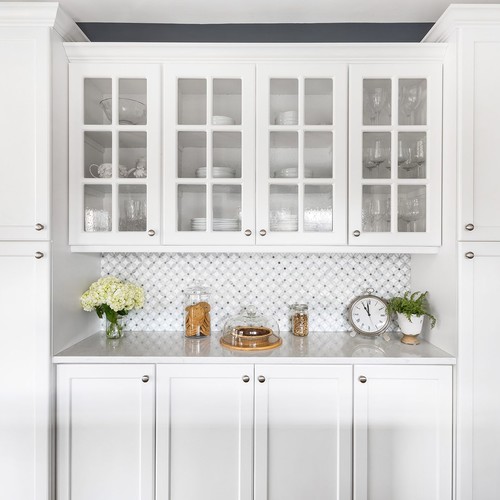 ---
White quartz countertop & cabinets
Nice bar section with all white colors, elegant and clean design with marble backsplash tile.
---
Modern white kitchen cabinets with Quartz countertop
Modern look all white kitchen with dark accessories.
---
All white clean design combination…
---
Gray and white cabinet kitchen design